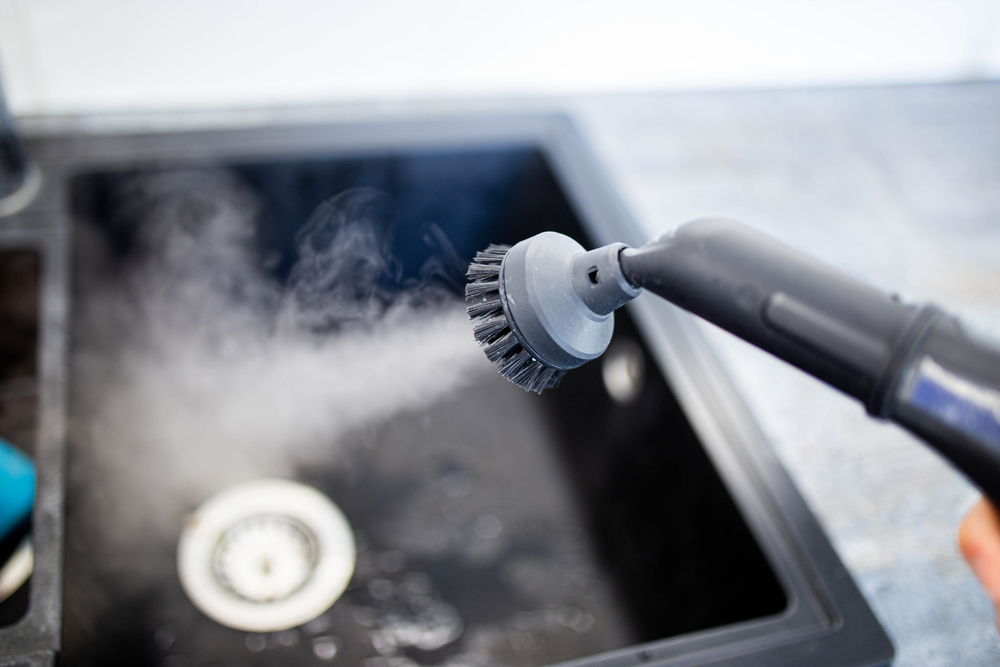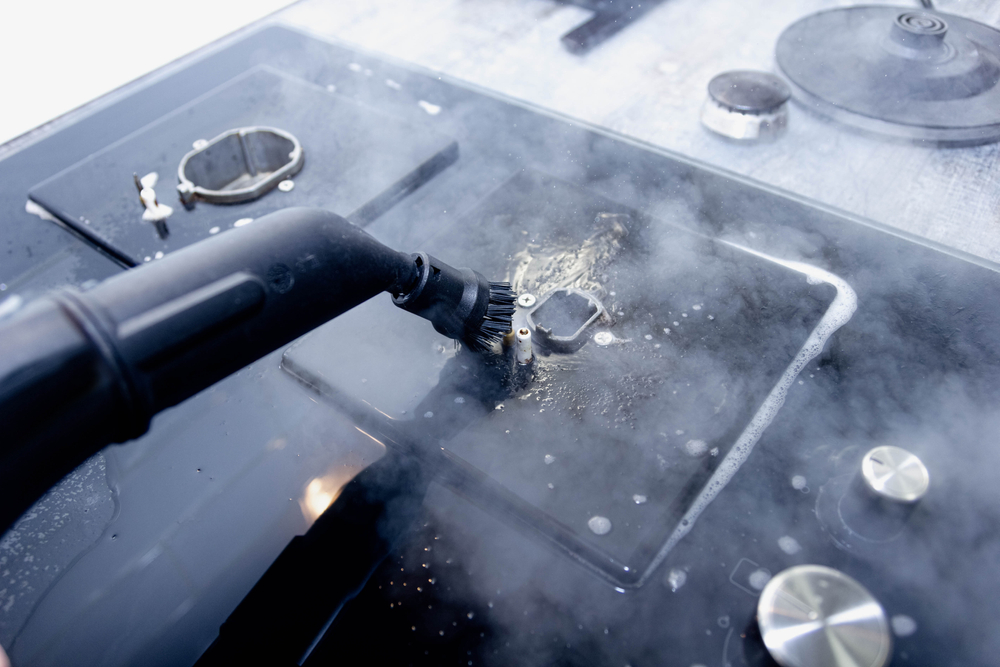 Restaurant Equipment
Steam Cleaning Services
Restaurant equipment cleaning is a time consuming and messy task that very few people would enjoy completing. This is because restaurant kitchen surfaces are usually left quite greasy after cooking with fat, oil and food residues. With the importance of food safety, keeping a restaurant kitchen clean is vital.
At SteamToCleanTM we use steam cleaners and provide fast hygienic cleaning and degreasing of all types of kitchen surfaces. Steam cleaning is an imperative procedure for all restaurants, as the high temperatures melt grease fast and thermally sanitise surfaces on contact. We specialize in degreasing of ovens, stoves, cooktops and a large variety of commercial appliances.
Are you looking for a reliable cleaning company that will guarantee to pass your local Fire or Health & Food inspector inspection?
SteamToCleanTM specializes in industrial steam cleaning services providing degreasing, disinfecting and steaming of all food appliances service for the foodservice industry.
Our natural steam cleaning machines hygienically clean your cooking areas, food preparations surfaces, stove-tops and hoods, counter-tops and cutting boards. Steam cleaning also prevents allergen residues from forming on your restaurants kitchen equipment and surfaces and removes 99.9% of all living bacteria.
Benefits of Sanitizing

& Steam Cleaning
Disinfect and Sanitize
Our homes and businesses are engulfed with harmful pollutants, germs, viruses, bacteria, mold, odors and stains. It is imperative that these be removed regularly. Steam cleaning not only provides a deep and powerful cleaning of the area, but it also disinfects and sanitizes killing 99.99% of bacteria, viruses and other harmful pollutants.
Safe and Free from Toxic and Harsh Chemicals
Steam is a natural source using just clean water to create a powerful cleaning force. The absence of toxic and harsh chemicals makes it an extremely safe and environmentally friendly way to clean, sanitize and disinfect any surface.
Benefits to Your Health
Cleaners that contain chemicals can leave a residue on surfaces which may be hazardous to your family's health. Steam Cleaning has been proven to get rid of bedbugs, fleas, dust mites and any other common allergens.
Deodorizes
Steam cleaning kills odour causing bacteria on soft surfaces such as cushions, pillows, bedding, curtains, linens and more.
Sparkling and Sanitizing
For your home or business, nothing makes a better first impression or provides a more welcoming space than a sparkling and sanitized environment!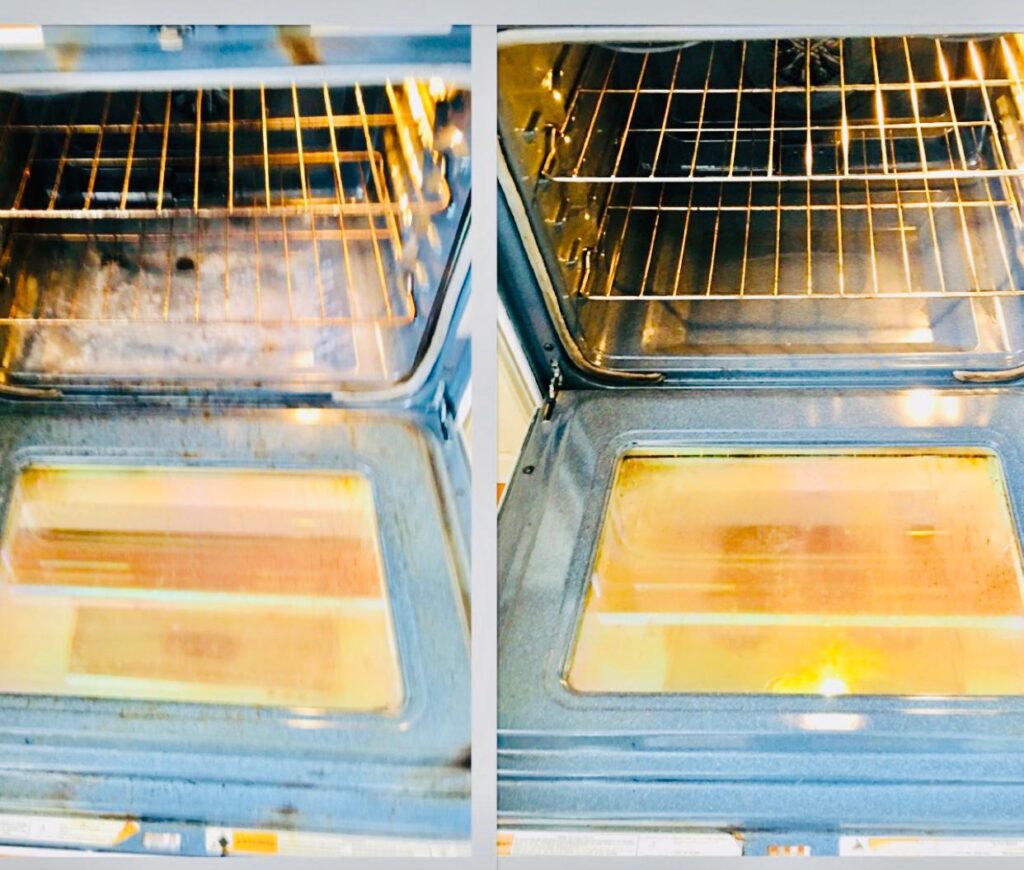 Steam TO clean does not use chemicals to disinfect and sanitize. The product that we use is safe and eco-friendly. It has no synthetic fragrances, dyes or bleach. Instead, its light scent is reminiscent of pleasant aroma-therapeutic vapors. The cleaning solution's active ingredient is a proprietary fast-acting, broad spectrum antimicrobial created from a blend of whole essential oils from the thyme plant. The product's antimicrobial agent kills microorganisms and stops their growth. In other words, this product kills 99.99% of bacteria in 30 seconds and leaves no harmful residue.
Steam to Clean customizes the service it provides based on each customer's needs. In the case of servicing retirement communities, our suggested approach would be as follows:
Our professional cleaners will enter your facilities with full protective attire that includes disposable coveralls, goggles, masks and gloves.
The steam machines that we use are easily portable, efficient and quiet. They hold only H2O (pure water) and sanitize at a temperature of 345 degrees and above.
Our eco-friendly product is only used when we steam and sanitize carpets, sofas and dining chairs.
Our team will steam clean and sanitize every surface from carpets, floors and grout, to walls, furniture and other highly touched areas.
On average, our deep cleaning and sanitizing service takes anywhere from 1 hour to 3 hours.
As noted above, steam TO clean uses an advanced eco-friendly product with steam machines that contain only pure water at a temperature of 345 degrees or higher. As such, our services will eradicate 99.99% of bacteria and unpleasant odors. It is safe for individuals with a compromised immune system, as well as pets.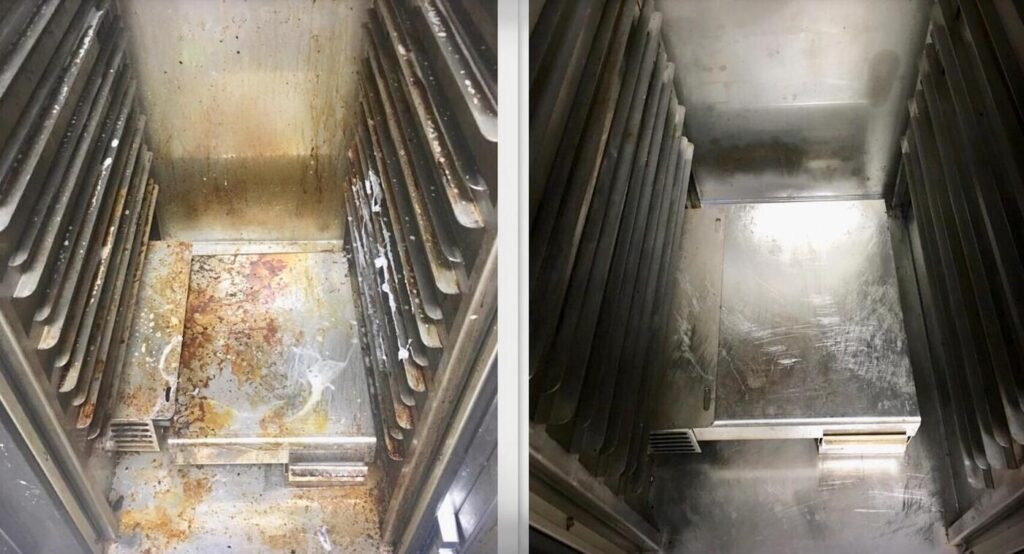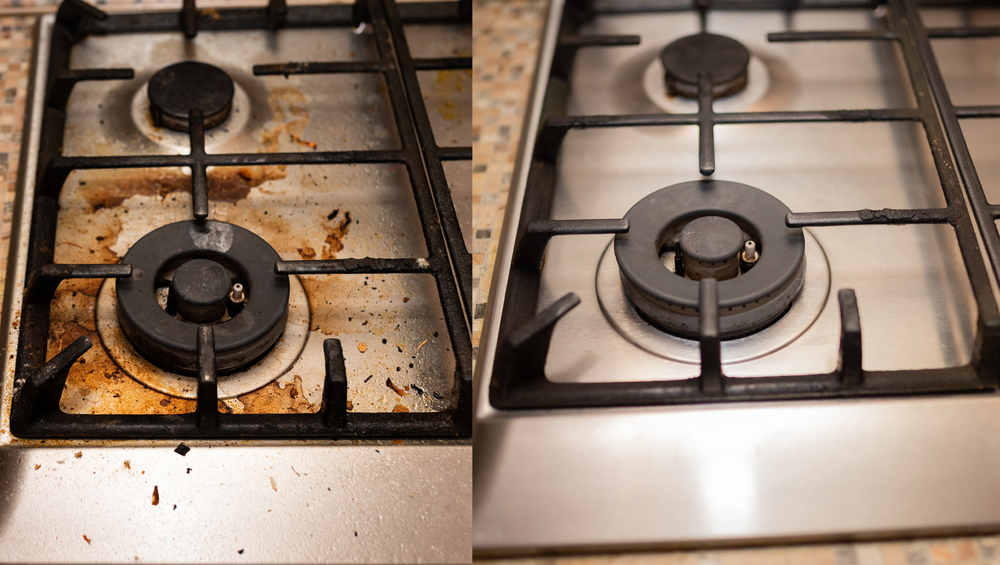 We Service All Kind of Business and Commercial Places
Due to the fact that each business and place has its own uniqueness and operates & managed in a different way, we treat and service each business to its own nature, for its unique cleaning commercial needs. We can accomplish almost all of the needs for each business and place, and have been doing so for over a decade now. Serving and providing commercial steam cleaning services to almost all types of commercial spaces and business.
Satisfaction Guaranteed
Our ability to provide our clients with a custom-tailored approach to meet their unique needs has truly made SteamToCleanTM a household and industry first choice for their sanitization needs, especially during these unpredictable and unprecedented times. Our business is built on satisfied customers. If you aren't happy with our Steam Cleaning Service, just let us know within 24 hours of the service and we will happily return to re-clean the area. There is nothing more important to us, than meeting our valued client's needs. We will guarantee all work, 100%.