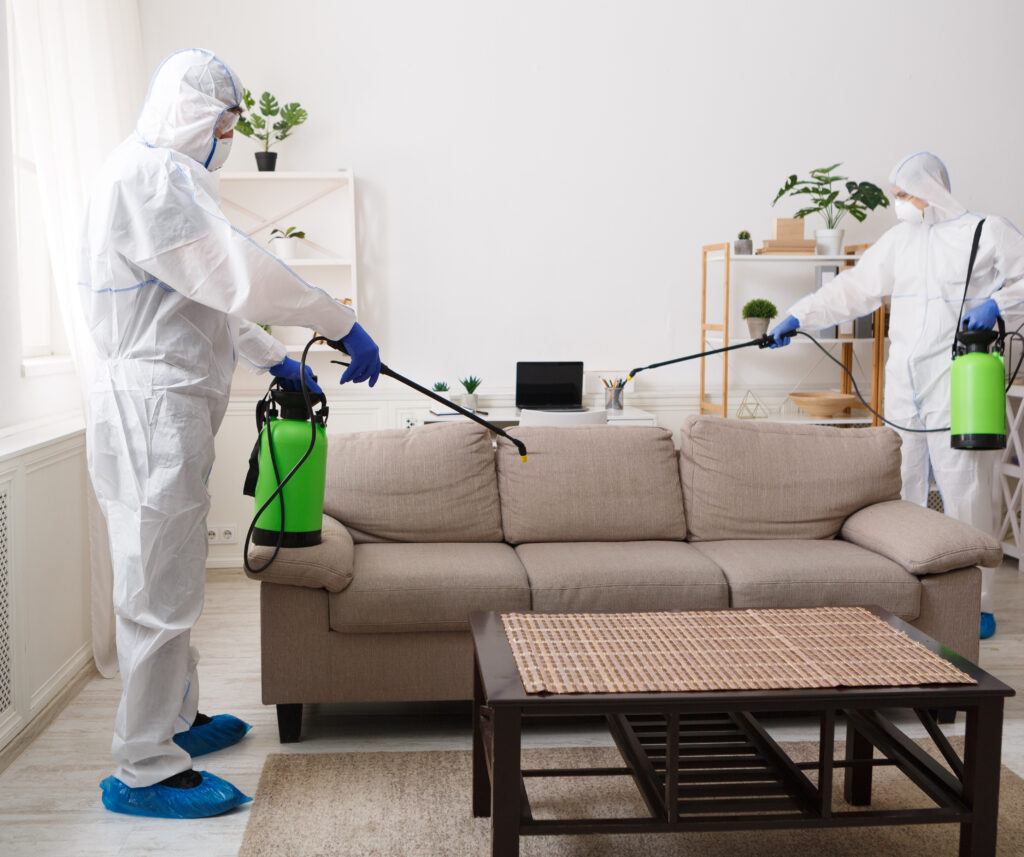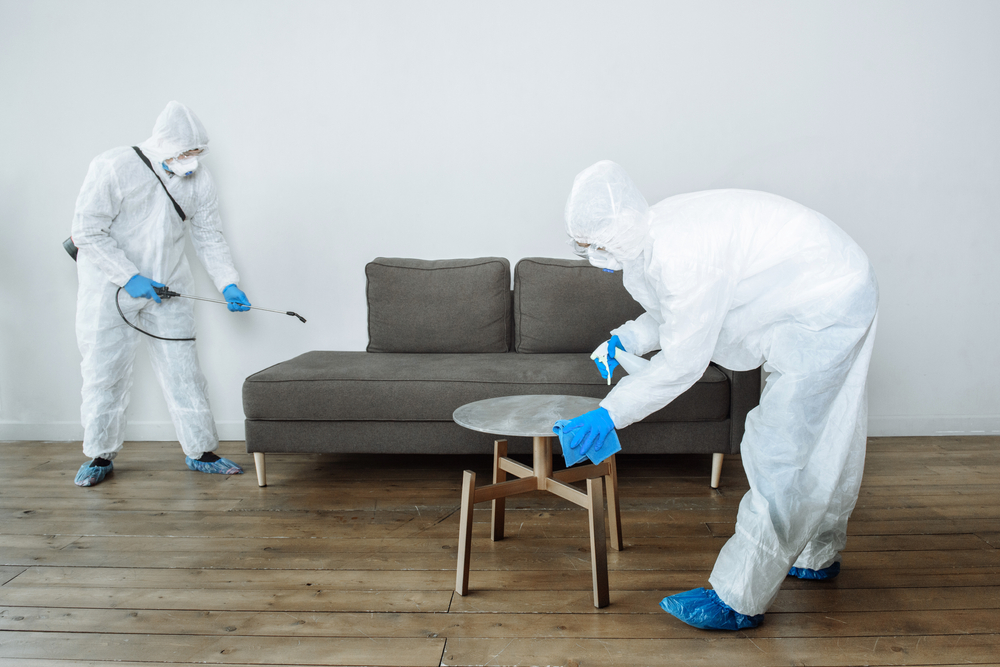 Residential Disinfecting & Sanitizing 
Steam Services
We service a wide variety of residential private places, such as houses, townhouses, apartment building, condos etc.
Handling all of their sanitizing and steam cleaning needs. Our solution is tractable with the EPA, it has been tested and proven to kill resistant viruses and living bacteria's 99.99% of the time.
Unlike other steam cleaners, that can take up to 6 hours to dry, our high-quality machines employ a perfect dry steam system, which allows the disinfected and cleaned area to dry within an hour. We use the most advanced and environmentally friendly steam cleaners to ensure the most powerful cleaning and disinfecting, instantly killing 99.99% of bacteria and viruses (free from any toxic chemicals).
Our crew is trained to provide professional steaming and sanitizing service with care. We uphold the highest standards of integrity in all our actions, at all times.
Steam TO clean offers both deep cleaning & sanitizing services and the installation of isolation & separation barriers. 
Important to Know:
Compliant with regulations set forth by Public Health Ontario.
All technicians are equipped with full protective equipment.
The use of eco-friendly products free of chemicals and toxins.
Disinfect and kills 99.99% of all virus and bacteria.
Deep cleaning of all high-traffic and common facility areas.
Post isolation decontamination process
Safe for pets and immunocompromised individual.
Benefits of Sanitizing

& Steam Cleaning
Disinfect and Sanitize
Our homes and businesses are engulfed with harmful pollutants, germs, viruses, bacteria, mold, odors and stains. It is imperative that these be removed regularly. Steam cleaning not only provides a deep and powerful cleaning of the area, but it also disinfects and sanitizes killing 99.99% of bacteria, viruses and other harmful pollutants.
Safe and Free from Toxic and Harsh Chemicals
Steam is a natural source using just clean water to create a powerful cleaning force. The absence of toxic and harsh chemicals makes it an extremely safe and environmentally friendly way to clean, sanitize and disinfect any surface.
Benefits to Your Health
Cleaners that contain chemicals can leave a residue on surfaces which may be hazardous to your family's health. Steam Cleaning has been proven to get rid of bedbugs, fleas, dust mites and any other common allergens.
Deodorizes
Steam cleaning kills odour causing bacteria on soft surfaces such as cushions, pillows, bedding, curtains, linens and more.
Sparkling and Sanitizing
For your home or business, nothing makes a better first impression or provides a more welcoming space than a sparkling and sanitized environment!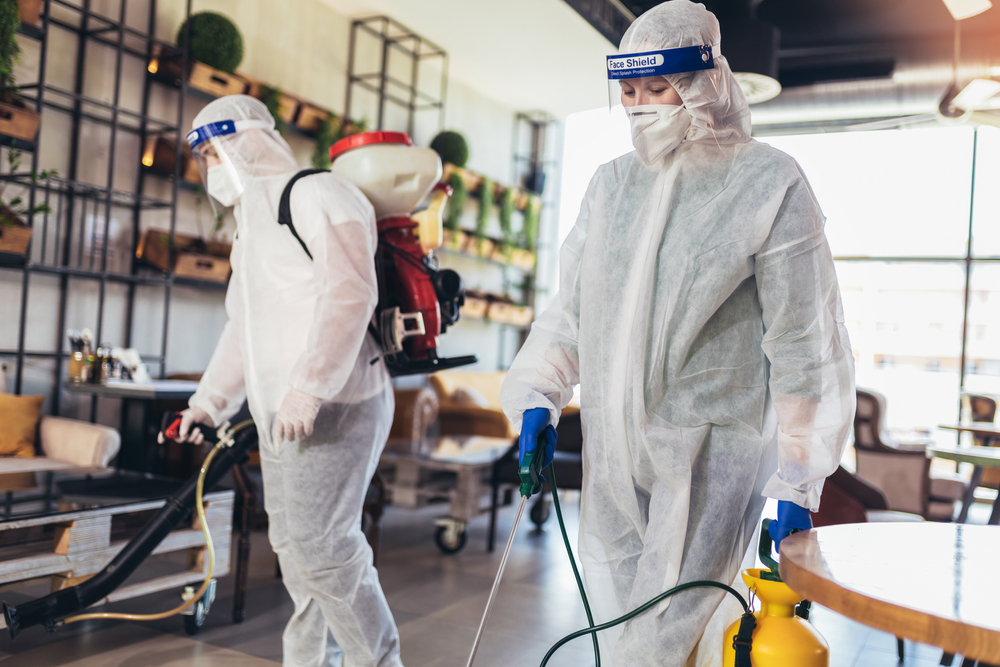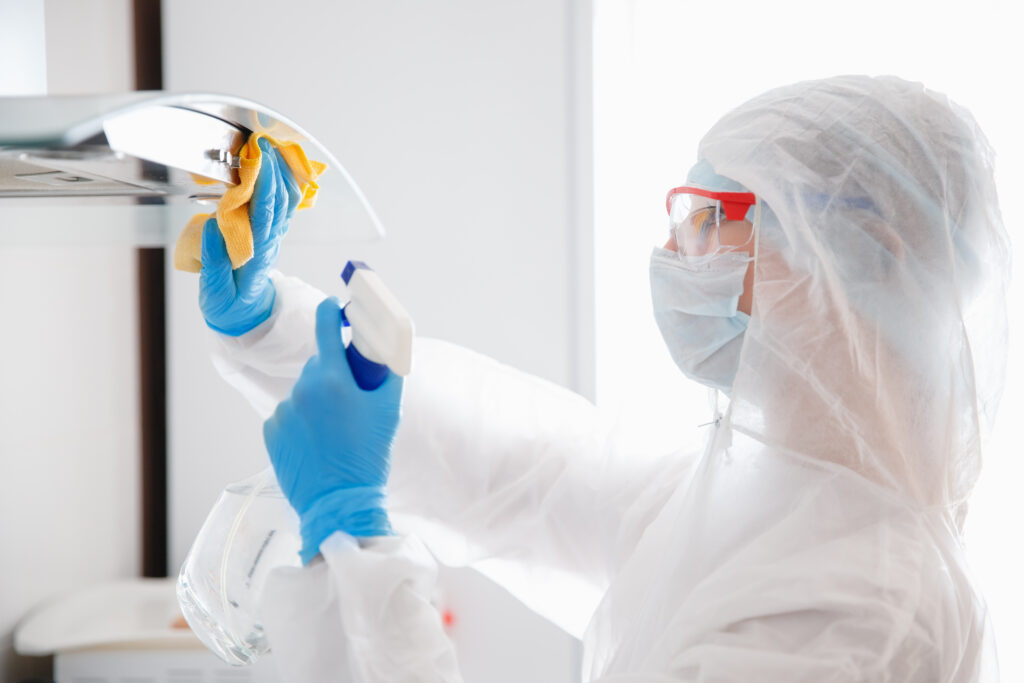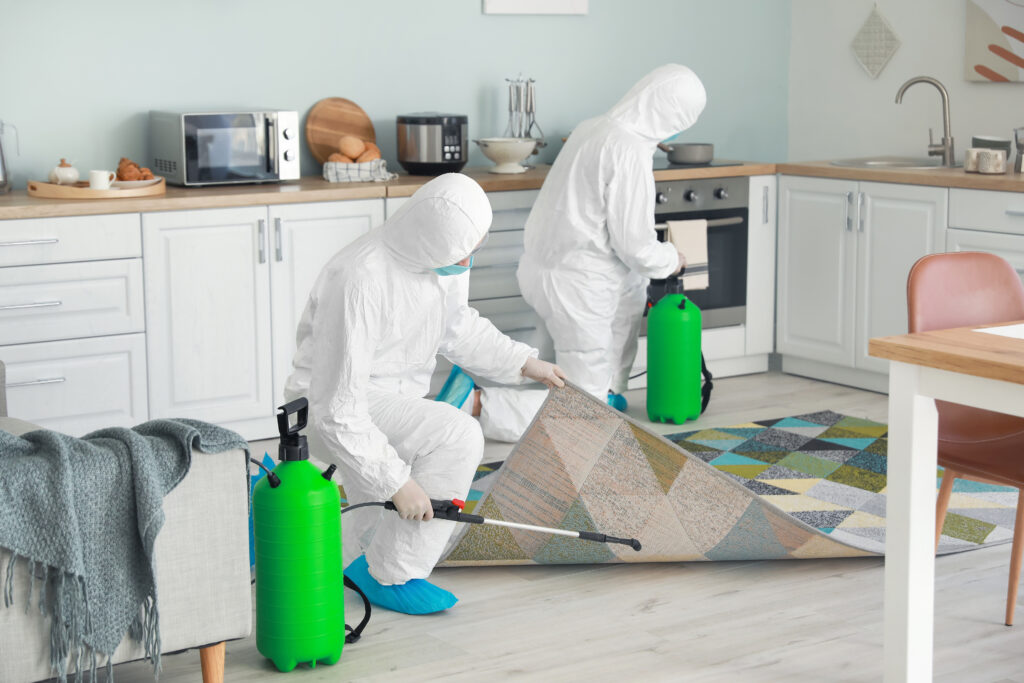 SteamToCleanTM does not use chemicals to disinfect and sanitize. The product that we use is safe and eco-friendly. It has no synthetic fragrances, dyes or bleach. Instead, its light scent is reminiscent of pleasant aroma-therapeutic vapors. The cleaning solution's active ingredient is a proprietary fast-acting, broad spectrum antimicrobial created from a blend of whole essential oils from the thyme plant. The product's antimicrobial agent kills microorganisms and stops their growth. In other words, this product kills 99.99% of bacteria in 30 seconds and leaves no harmful residue.
SteamToCleanTM customizes the service it provides based on each customer's needs. In the case of servicing retirement communities, our suggested approach would be as follows:
Our professional cleaners will enter your facilities with full protective attire that includes disposable coveralls, goggles, masks and gloves.
The steam machines that we use are easily portable, efficient and quiet. They hold only H2O (pure water) and sanitize at a temperature of 345 degrees and above.
Our eco-friendly product is only used when we steam and sanitize carpets, sofas and dining chairs.
Our team will steam clean and sanitize every surface from carpets, floors and grout, to walls, furniture and other highly touched areas.
On average, our deep cleaning and sanitizing service takes anywhere from 1 hour to 6 hours (depending on size).
As noted above, SteamToCleanTM uses an advanced eco-friendly product with steam machines that contain only pure water at a temperature of 345 degrees or higher. As such, our services will eradicate 99.9% of bacteria and unpleasant odors. It is safe for individuals with a compromised immune system, as well as pets and children.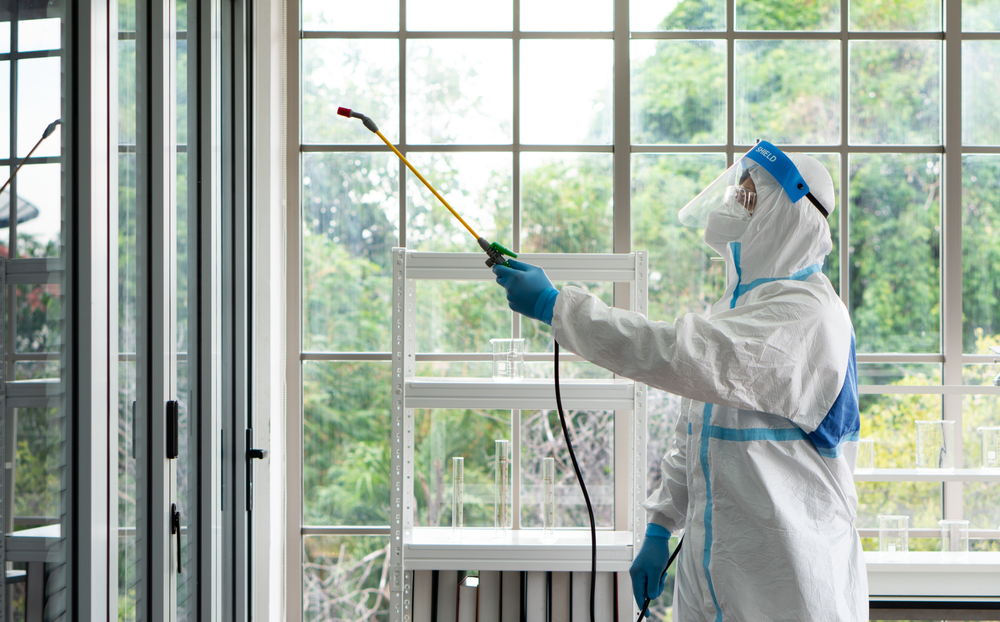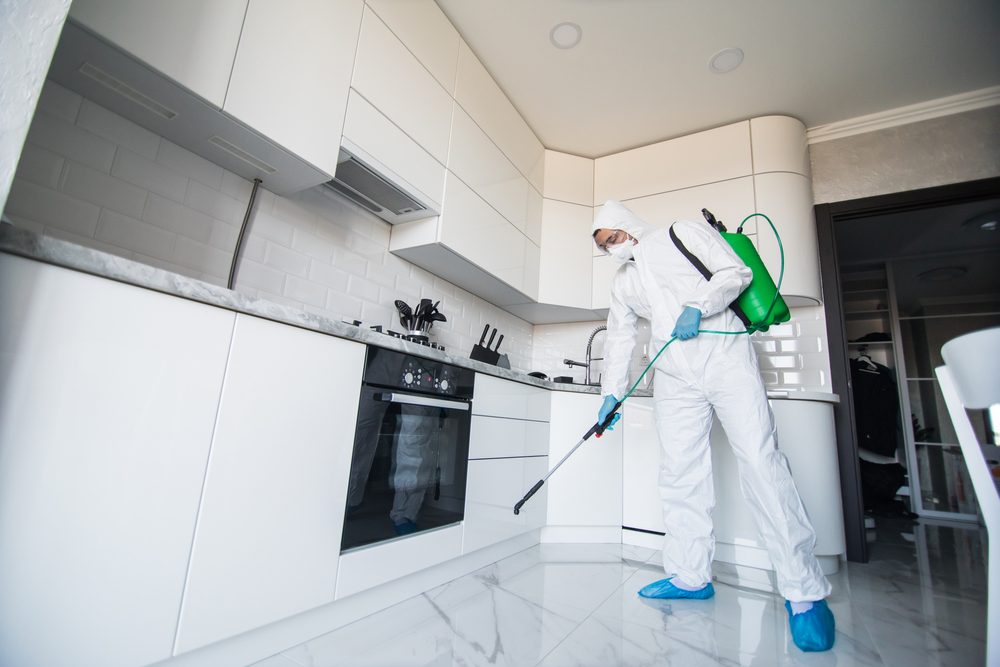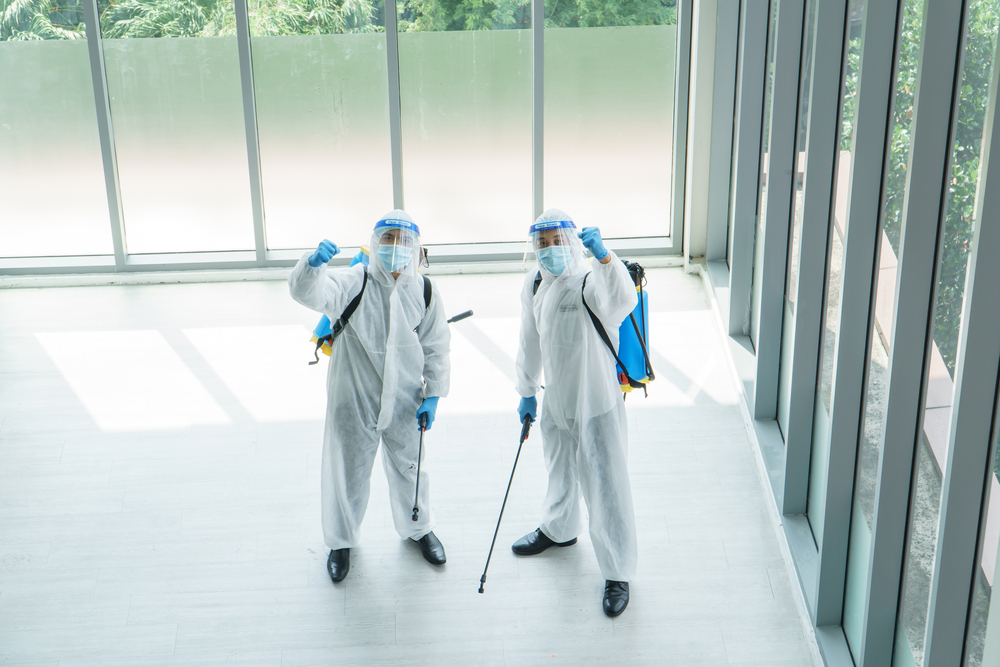 Isolation/Separation Barriers
The purpose of isolation barriers is to protect against an infection or living bacteria from spreading their pathogens further.
For retirement communities, it would isolate against an infection from a resident with a potentially highly infectious disease from spreading the bacterium to other non-infected residents, staff and visitors.
There are various ways in which a separation barrier can be installed. They can be modified to any room, hallway or partition any section of your facility (as required). At steam TO clean we will walk you through our various options, and we will customize the separation barrier based on your needs. Our solutions are straightforward to install and will not leave a mess (their removal is fairly quick and simple).
The materials used in installing these separation barriers allows for ease of visualization and communication with the temporarily isolated resident; they also enhance current droplet precautions protocols.
We Also Service All Kind of Business and Places
Due to the fact that each business and place has its own uniqueness and operates & managed in a different way, we treat and service each business to its own nature, for its unique cleaning commercial needs. We can accomplish almost all of the needs for each business and place, and have been doing so for over a decade now. Serving and providing commercial steam cleaning services to almost all types of commercial spaces and business.
Satisfaction Guarantee
Our ability to provide our clients with a custom-tailored approach to meet their unique needs has truly made SteamToCleanTM a household and industry first choice for their sanitization needs, especially during these unpredictable and unprecedented times. Our business is built on satisfied customers. If you aren't happy with our Steam Cleaning Service, just let us know within 24 hours of the service and we will happily return to re-clean the area. There is nothing more important to us, than meeting our valued client's needs. We will guarantee all work, 100%.